^ Amazon ^ $.99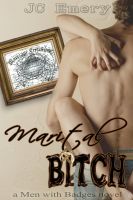 ^ Smashwords ^ $ FREE $
^ Barnes & Noble ^ $.99
A few fine points about the past week…
1. It's not so easy to get B&N or Amazon to price your book for free. It's really not. I've been trying to, but hey. Oh well. You can get the appropriate version over at Smashwords for free until the 1st of February.
2. Finals week is a really bad time to schedule a book release.
3. Finals week is a really bad time to start working again (after being unemployed for six months.)
4. Books need promotion– at the VERY LEAST on the author's own website (hence why this reads like a list of things not to do when releasing a book.)
5. Awesome reviews are awesome.
6. Amazing friends are amazing.
7. Being a writer is comparable to being a long-distance runner. You can't treat your book, the industry, or success like it's a sprint. Put out quality material, do your research, trust your gut, and let it go.
8. Success is relative.
9. Fabulous family is fabulous (even when you realize that your dad is telling everyone he knows about your steamy romance novel… *side eyes the embarrassment factor*
10. It's okay to do things wrong, learn from them, and do better the next time around. It's also okay to take a step back, nap, and decide that anything (even a book release announcement) can wait until you can handle it.
… and to think… I was doing so well posting regularly up until recently.
So here's to doing better and flailing less.